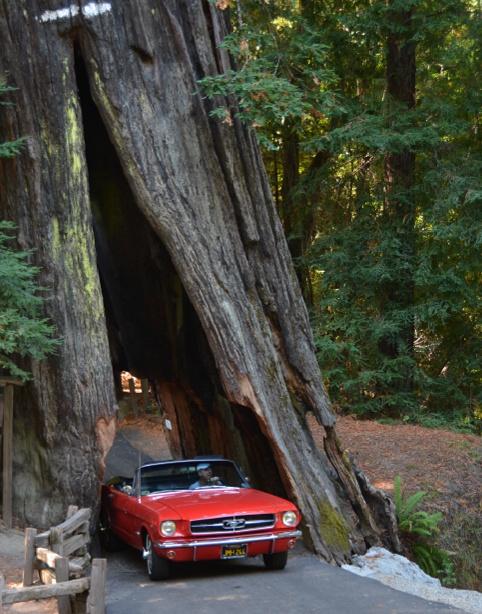 "Betsy" is a 1964 1/2 Rangoon Red Mustang originally built in Dearborn MI on July 20, 1964. She is almost a complete base model, sporting a 260 V8 engine generating a massive 164 horsepower. Her only upgrade was an automatic transmission with the green dot. I have tried to stay true to the build, with the only safety upgrades being a new set of radi-als to replace the 2 ply bias tires she arrived with (of which I kept the best of the worst and carry it as my spare), a set of front disc brakes, and newer halogen headlights. She still runs with the same weak generator she was built with.
I purchased the car from Hendrick Motor Cars in Charlotte NC June 28, 2012 and had her shipped cross country. She was beautiful outside and a mechanical nightmare under the hood. Thanks to 2 years of hard work with Ringgold Mustang and Craig Beckley, Betsy rose from the ashes.
She now does weekend duty attending car cruises, including Kool April Nights (4 times), Hot August Nights (6 times), and too many others to mention.
The picture above is from our latest adventure, cruising up Highway 1 from San Rafael to Ferndale. We made a few stops along the way, including the Benbow Inn and a cruise of the Avenue of the Giants where the picture was taken. And, Betsy was awarded 1st in class at the Ferndale Concours on Main which made the entire trip all the more enjoyable.